Electrical Testing Services
Appleby Electrical are proficient in all types of electrical safety testing which is all tested to current BS Standards, NAPIT approved.
Upon completion of testing an NAPIT certificate will be issued and sent to you for your records. Should anything fail on testing we would inform you on your NAPIT certificate why it has failed and issue a recommendation sheet which would include a free no obligation quote for your consideration.

Periodic Inspection Report
A periodic inspection will illustrate the condition of the electrical wiring within a property and will check the safety of the electrical installation. This type of electrical testing is usually carried out every five years in a commercial building; however this does depend on the age and condition of the installation that is being tested.
Landlords Certificate's is a form of Periodic Inspection; its purpose being to check the safety of the electrical installations within a property that a landlord plans to lease. Legislation now in force requires that a landlord or managing agent must ensure that electrical equipment and wiring systems are in safe condition. The Landlord and Tenant Act 1985 states that a Landlord is responsible "to keep in repair and proper working order the installations in the dwelling house for the supply of water, gas and electricity…."
Homebuyers (pre purchase certificate) is another form of a Periodic Inspection. This is where we would test the electrical wiring and system of a property you are looking to purchase or sell. We can also complete a basic visual inspection if required.We would advise you have one of the two completed before purchasing or selling a property, to instil confidence in the property you are purchasing or selling. Again a full NAPIT report including a no obligation quote will be provided.
One of our fully qualified electricians will attend your property at your convenience and complete the periodic test. On completion a NAPIT certificate will be issued within 28 days of completion and if necessary include a recommendation sheet and no obligation quote.

PAT Testing (Portable Appliance Testing)

PAT testing is a vital part of Health and Safety requirement and is a form of electrical safety testing to establish how safe the electrical items you use on a day to day basis are. This can be any item from a microwave to kettle in the domestic environment or a computer in the commercial working environment.
The Health and Safety at Work Act 1974 places the duty of care on the individual to ensure the safety of all persons working within commercial premises. HSE Guidance Notes recommends that PAT Testing should be completed annually. We provide free advice to answer any queries you may have regarding your PAT Testing requirements.
If your requirements are not listed above then please call for further information.
Audio Visual Installations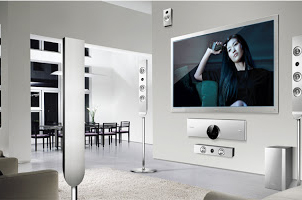 Appleby Electrical offers a complete installation and design service starting with a thorough site inspection, complete system design through to the installation and commissioning stage. From immersive audio and cinematic experiences in the connected home, to lightning fast video conferencing in the workplace, we deliver it all.
Using a wide range of professional components from some of the world's leading manufacturers our installation team will ensure that the most cost effective system solutions can be implemented without ever compromising on quality.